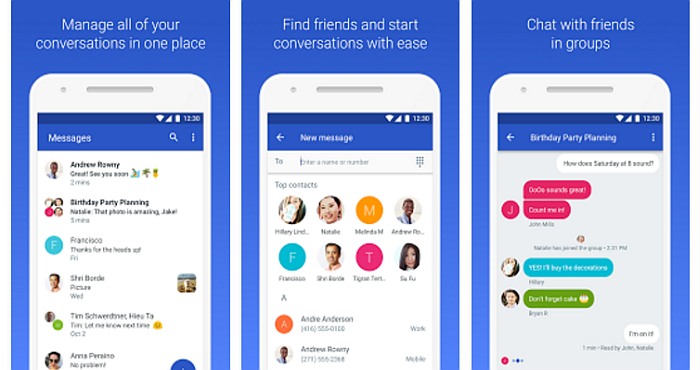 This is a very good messaging app and your Gmail chat messages will automatically follow you back on phone directly. This is the quickest way to send and receive messages, but it's kind of confusing for many people because Facebook has app of the same name. But for android user new Android Messages – Google messenger – app is really good.
Messenger and Hangouts both have their own different advantages and it doesn't mean that hangouts are going somewhere.
Some of the facts about Google app are listed below:
This is basically a replacement of aging messaging and it's a smart move from Google.
This is a casual app and people are learning about it.
For installing the app you need to extract zip file and install in your nexus.
This app will please the people who want to keep message and hangouts separate.
This app can be used to send or receive MMS and SMS.
This app is for the users who are not very fond of using hangouts and for instant use they need some messenger. The best thing is you can download it right now. Android Messages app is developed from simple web mail service and integrated SMS app. It may contain some bugs but people are liking this app and using with all comfort.
Download Android Messages
If you are going to send message from this app for the first time then you have to send it like a mail and once you have regular mail then you can just see it by swipe it. Their name will be displayed by red circles with the first letter written on it.The whole conversation will be carry according to the theme like of you have set red one then the name messages and upper slide will be show in red color.
You can also send voice and picture message. When message storage is low the only option is to make place for new conversation is to delete the old ones.