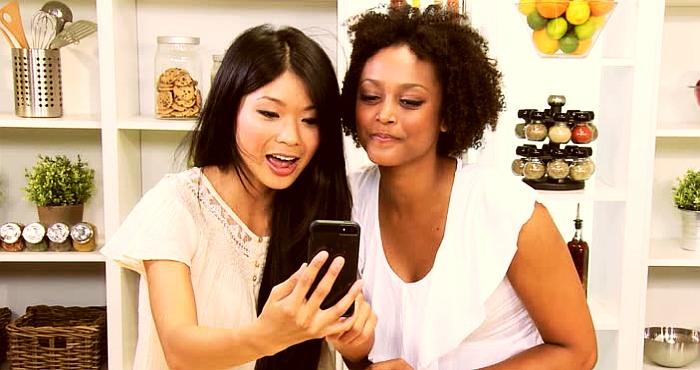 If you are someone who loves messaging apps then you have definitely heard about Kik Messenger. It is one of the most versatile messaging apps for smartphone. The app has been downloaded more than a hundred million times, which simply goes to show how popular it is. The uncluttered interface and awesome features of the messaging app make it popular.
Kik Messenger allows its users to chat with their contacts, share pictures, videos and sketches. It offers good level of security and safety to the users. Other features include group chats, read receipt, search other Kik users, and so on. If you are looking for alternatives for Kik Messenger, then here are the top 5 messaging apps:
WhatsApp
In the field of messaging apps, WhatsApp is perhaps the most popular with its impressive interface and amazing features. The app has been downloaded more than a billion times. It receives more than a million new users every day. It is free and available as a mobile app as well as web app which make it highly popular. Top features include group chats with up to 256 participants, sending pictures, gifs and videos, read receipts, exchanging contact information, and chat backup.
Telegram Messenger
Telegram Messenger is similar to WhatsApp, and its popularity increased when Facebook announced that they were about to take over WhatsApp. This messaging app has a solid security system. The chat messages are untraceable and they get deleted automatically after a specified period of time. This app is free to use and also free of any advertisements.
Signal Private
Signal Private is yet another popular messaging app that emphasizes on security. It allows users to communicate with their contacts safely. The end-to-end encryption ensures that your messages are safe and no one other than you can read them. Even developers cannot see your conversations.
BlackBerry Messenger
BlackBerry Messenger or BBM was one of the first kinds of messenger apps that allow texting for free. However the biggest drawback is that you can use this messaging app only to communicate with BlackBerry users. So, your contact should also have a BlackBerry device. The biggest advantage of using this app is that they offer very tight security.
Google Allo
Google announced that it will now have its own messaging app and Allo has all you can expect from a messaging app by Google. It has some really decent features however it lacks in handiness and security. This app can work only on one device and if you change devices then you chat history gets deleted.