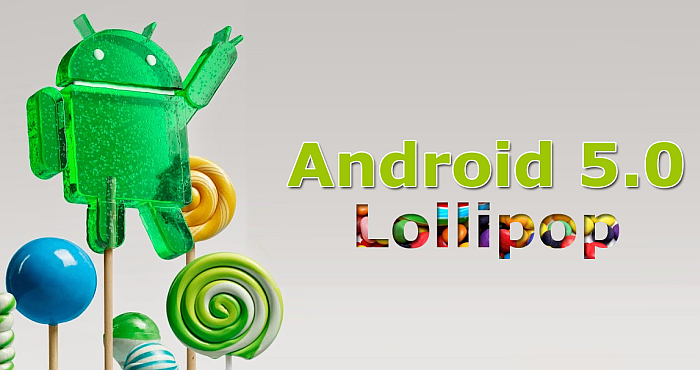 Up till now many Android devices have been upgraded to the latest version of Android Lollipop 5.0 . The overall experience of the new Android OS is very fanatic. Google has pushed the new concept for interface designing is Material Design. What is material design? It means nothing is teleport in the software , every stuff have its own transitions and animations. Its comparatively a huge graphical change.
Google has also released many latest 5000 new material design API for developers , also many Google employs doing great contributions in the development of apps. Here some of the awesome feature of Android Lollipop you need to know about.
Lock screen and Notifications
The concept of Lock screen has been totally changes now you can see all your pending notification right on your lock screen , access all your notification directly from the lock screen by double click on it or you can swipe left or right to dismiss it. To unlock your device you have to simply swipe up and also there are two shortcuts are available for instant access are camera and dialer app. Also you can directly pull your notification bar down directly from the lockscreen.
Material design
I talked earlier about Material design. This concept is not limited to only Android lollipop 5.0 but also for the across Google platform.
Security
Android lollipop has some new security features which helps the users to increase the security level for your smartphone. A new feature called Trusted Face its similar like the older face detection but it is somehow changed in features. To use it you have to apply any security except Trusted Face e.g. You have set a pattern lock for your phone now you can also set face detection feature in your phone . How it changed with the previous versions ? Now you don't need to put your pin again and again to unlock your phone , When t your face will have been recognized, it unlocks your device automatically. Also there are other features like Trusted Location and Trusted device.
Google Now
The latest version of Android has also been integrated with Google. Google now launcher is your launcher with tons of features.
Guest Mode
Now you don't need to worry in giving your phone to other hands . Guest mode make a quick another guest access in your phone means. Don't worry about your personal data , all your settings will be safe in your own profile. You can also Pin several apps like dialer and camera . By Pinning user cannot exit through pinned app.
Battery saver mode
In Android Lollipop for the first time Google has released Battery saver mode. It will increase the battery tome up to 15 % . What actually it do ? . It minimize the extra performance of your CPU speed and save the battery life. It also restrict the background apps. The best feature, it automatically turn on the battery saver mode after 15 % of battery.
Media and Camera
It is somehow wired to listen that there is no any built-in app for gallery. On the other hand Camera app is your Google Camera app. The Google Camera offers tons of features like Lenses Blur , Sphere and panorama. On the other side there is Google Photo app as your stock gallery.