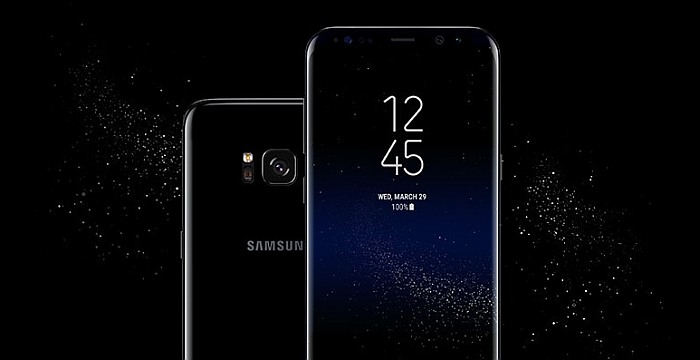 As we all know, Samsung Galaxy S8 is the latest smartphone produced by Samsung and it is the biggest rival to Apples iPhone 8. According to the latest report, there were many people waiting for the smartphone to be released.
However, after different rumors and specs, we are glad to announce to you that the Samsung Galaxy S8 has been released.
It appears that the leaks were solid because most of the features that were rumored to be on the phone were true. Certainly, it looks different, but what's new? Read on to know the interesting features that make the Samsung S8 unique and different.
Bixby virtual assistant
Recently, Samsung announced its new virtual assistant and the company promise to debut it on the new Samsung S8. The virtual assistant is known as Bixby and according to Samsung; Bixby is not made to answer questions or search for things for you like its rivals – Google assistant and Apple's Siri but to serve as another means to control your smartphone by voice without you needing to touch it. However, for now, Bixby is made to work with some custom apps like Gallery, Phone, Contact, Camera, Settings and more but we expect the company to add more as time goes on.
The new Samsung DeX feature
This is another feature that has never been leaked before. Like the Motorola Webdock, a desktop-like interface, powered by connecting a laptop shell to the Motorola Atrix. However, Samsung has improved on the Motorola idea by making it easier to connect. All you need to do is to connect the DeX Dock to your S8 through an HDMI adapter and you are good to go. As at now, we do not know the price or when the dock will be released, but we hope it will be affordable.
The Curved AMOLED Screen (Infinity Display)
Yes, this is one of Samsung S8 most interesting features. If you can remember, we are told that the smartphone will feature a curved AMOLED screen also known as the "Infinity display" (another name Samsung gave to the screen) that will make it look different when you hold it. However, the smartphone feature a slim bezel that was hidden by the shape of the screen. This has made it easy for the company to make the screen larger than the previous Samsung S7. The smartphone has a screen size of 5.8-inches, which is larger than Samsung S7 but the size of the phone is amazing smaller than S7: (148.9 x 68.1 x 8.0mm).